YHHF. Vol. 10: You are not prepared for Fiki Faya
+ new heat for your consideration
Big Talk: No one is ready for Fiki Faya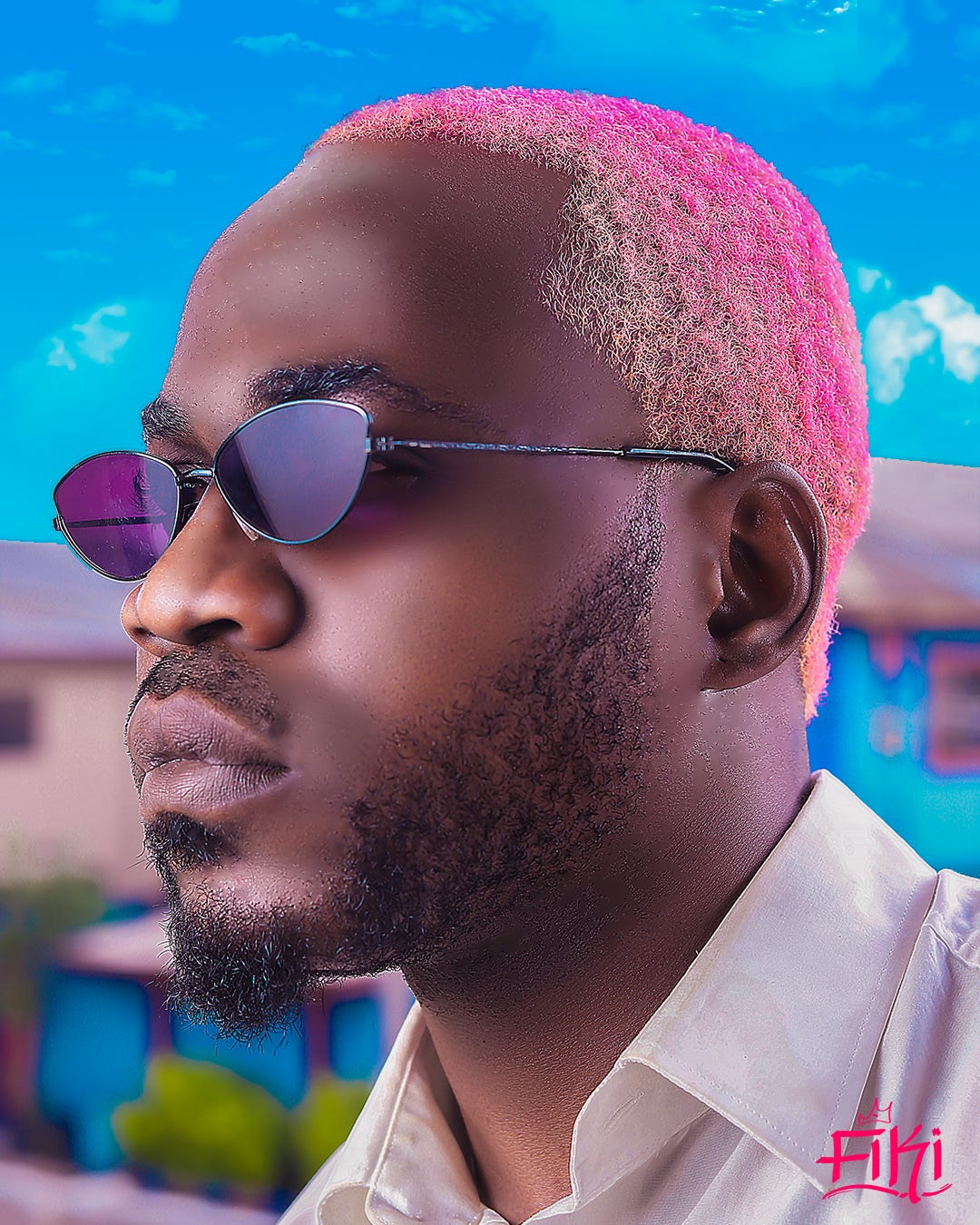 Fiki Faya talks gently. His brassy voice rises and falls with the tide of passion that influences what things he gravitates towards. That passion burns brightest when he talks about music, most of the time it's what he thinks of most, what illuminates him. While we talk, a number of songs from Adekunle Gold's latest project, AfroPop Vol.1, play in the background, punctuating the silence that forms when he pauses to consider his next words. But when he does talk, there are no half-hearted concessions to faux humility. He's defiantly confident and says people are not prepared for what is coming next.
His music, a hypnotic mix of heaves and yawning ballads, places him squarely outside the convention of banging beats and faster BPMs but he glides like a delight over feathery beats seemingly custom-made for his rising and falling voice. He might be an outsider in sonic signatures but thematically his subject matters are the same things that affect this generation of young people: loneliness, unrequited love, money, and a good time. And he wants to make himself a fixture hence his latest project, They Are Not Ready, half-warning and half music manifesto.
Pulsing with the coldest rhythms that have the capacity to spring a surprise, They Are Not Ready is a step-by-step exploration of Fiki's world and the alternative/folk sounds that he carefully moisturizes with tonality. His partnership with colleague and friend, Nova, enlivens TANR, allowing them pick flows off each other without a miscue. The fire that burns ignites a crisp urgency that helps him define his sound, ending in a self-coronation on "The Throne (Interlude)," fitted with messages from friends and loved ones.
Fiki Faya is at the beginning of what promises to be a fabulous journey and with They Are Not Ready he gives a fair warning to those who might not have heard that he's coming for it all.
Our conversation, edited for context and clarity, follows.
With the title of your project, They Are Not Ready, what were you trying to pass across?
Basically, it stands as a reminder of what is coming. The kind of vibe and stuff I want to share with the world. Just a reminder that it's going to be a revolution of sounds and vibes.
What is coming?
I'm trying to create a new kind of generation of music-making from this part of the world, Africa, Nigeria, Lagos. The type of music we make and how they perceive us as creators so they know we can be more versatile than what they ever imagined. They inspired a lot of us but they aren't the ones who put the music in us. What is coming is that revolution I spoke about earlier on.
How did you get into music originally?
I officially started receding after my junior secondary school exams. I did an official single that I put out with my friends. This was around 2009/2010. But what got me into music was the vibe I got from it. And the fact that I'd tried to stay away from it at a point but I still found myself back at it.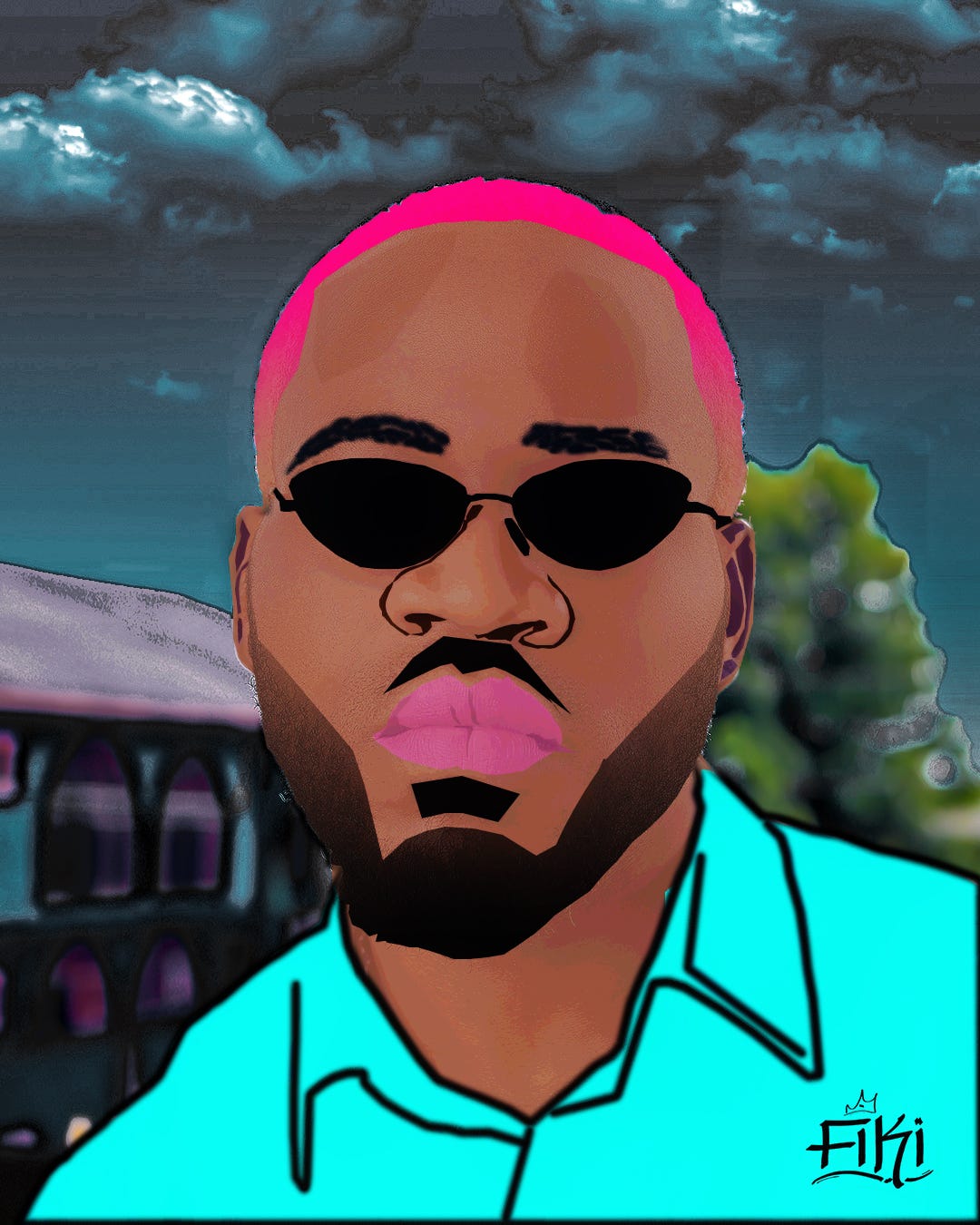 What musicians have had the most influence on how you approach music?
BlackMagic. Wizkid too, Wiz showed us that the world can accept you the way you are; and Burna came to clarify that. But, basically, it's BlackMagic, Burna, and BOJ, those three guys have something.
How has your journey been since starting this like 10 years now, have there been highs and lows?
Honestly, it's been a long journey, I even have a quote for it: on this journey to money, if I die in my sleep, I'll still wake up in a new Bugatti. I said that because I've been down and I've been up. I've been in both places. It's been awesome and beautiful but those experiences are what keep me.
Did those experiences have any influence on how you approached your project?
I think those experiences inspired this particular project. Friends, family, dreams, nightmares, disappointments, grace, blessings, vibes. They inspire the details and how I relate to everything I've been able to experience over the last ten years, and I am ready to dish it out to the world but they are still not ready for it.
When did you start working on the project?
I started working on the project after I wrote a couple of tracks like "Shoulder," towards the end of 2019. It was at this time last year, around September and October.
How does it feel to have it out in the world?
It feels magical. Being able to share the project with the world feels like magic because we planned on dropping in May 2020. We had even planned on having a hangout before the drop, the Catch Vibes hangout. But that was when COVID-19 set in and plans started changing but the feelings still remained legit and I feel the world will understand as they listen to the E.P. But I'm glad to have it out.
I noticed that you had a number of songs with Nova, why was he such an important part of the project?
When I first started working on my first mixtape, the one that was originally supposed to introduce me and the range of my sound, I was recording the last songs and I met Nova at the studio. He told me that he loved the sound and he'd love to get on it. I told him that if he could come up with something nice the second verse was his. I went out to light up and by the time I came back, the vibe was made. For me, as an underground artist, having the chance to work with another underground artist was great. Since then we've just connected and I was at peace with what I found.
Stream They Are Not Ready.
New Heat: Three songs you need to listen to
Yusufkanbai - "Tsunami"
Yusukanbai's sun is in ascension. Since gaining attention with a series of drops in 2019, the singer has continued to work hard at finessing his sound, culminating in his inclusion on the 2020 class of emPawa's music annual grant for musicians across Africa. His latest drop, a two-song pack titled Hear Me Out sounds like a play for more attention as well as another stop in the creation of his sonic tell. The second song on the drop, "Tsunami," is lingering, sounding mere like hypnotic rock interspersed with Far Eastern infusions but he anchors the work in Nigerian pop's lyricism. At once, Yusufkanbai is shrieking, pleading, and urging. 
Stream "Tsunami." 
Shope - "I Admit It"
Canadian-influenced afro-fusion continues to take things up a notch, and Shope doesn't disappoint on his debut project, RIKIKI, melding hip-hop, R&B, and Nigerian pop for a streamlined meditation on sex, love, and attraction. "I Admit It," one of the songs that makes up the R&B-influenced centre of the project is sweet, pithy, and warm at all the right volumes. The switch-up into Yoruba only makes this song more euphoric.
Stream "I Admit It."
Teibo David - "Love Struck"
Lyricists will never not write great love songs. And Teibo David continues in the great tradition of actually ballad-type music that is infused with Nigerian-ism. The beat compensates for when David leans into his sentimental side while the ad-libs provide a sheen to his work.
Stream "Love Struck."