YHHF! Vol. 2: Independent Fire, Spesh OG
Tips to learn + Rooky
You must learn: Audiomack and New Music Friday or not
Audiomack is here:
Probably the most important music platform for independent musicians currently, Audiomack has announced that it is setting up shop in Nigeria as it tries to expand its footprint in Africa. This move could have major implications for music in Nigeria and suggests that the streamer is particular about the music coming out of our scene. It is one thing to look out for, especially for independent and up-and-coming musicians…Read more about it here.
When should you put music out:
One of the biggest hurdles in the music business is finding a date when putting your music out guarantees optimal attention. In recent years, the music industry has been leaning towards Friday as that date but, now, it can often lead to an oversaturation of new music. Bluntly, a lot of good music by up-and-coming musicians can get lost in the hay. The guys at the Listen Playlist have a great piece on Friday music and working with/around it… Read up here.
Wise words:
Big Talk: Spesh OG, Independent Fire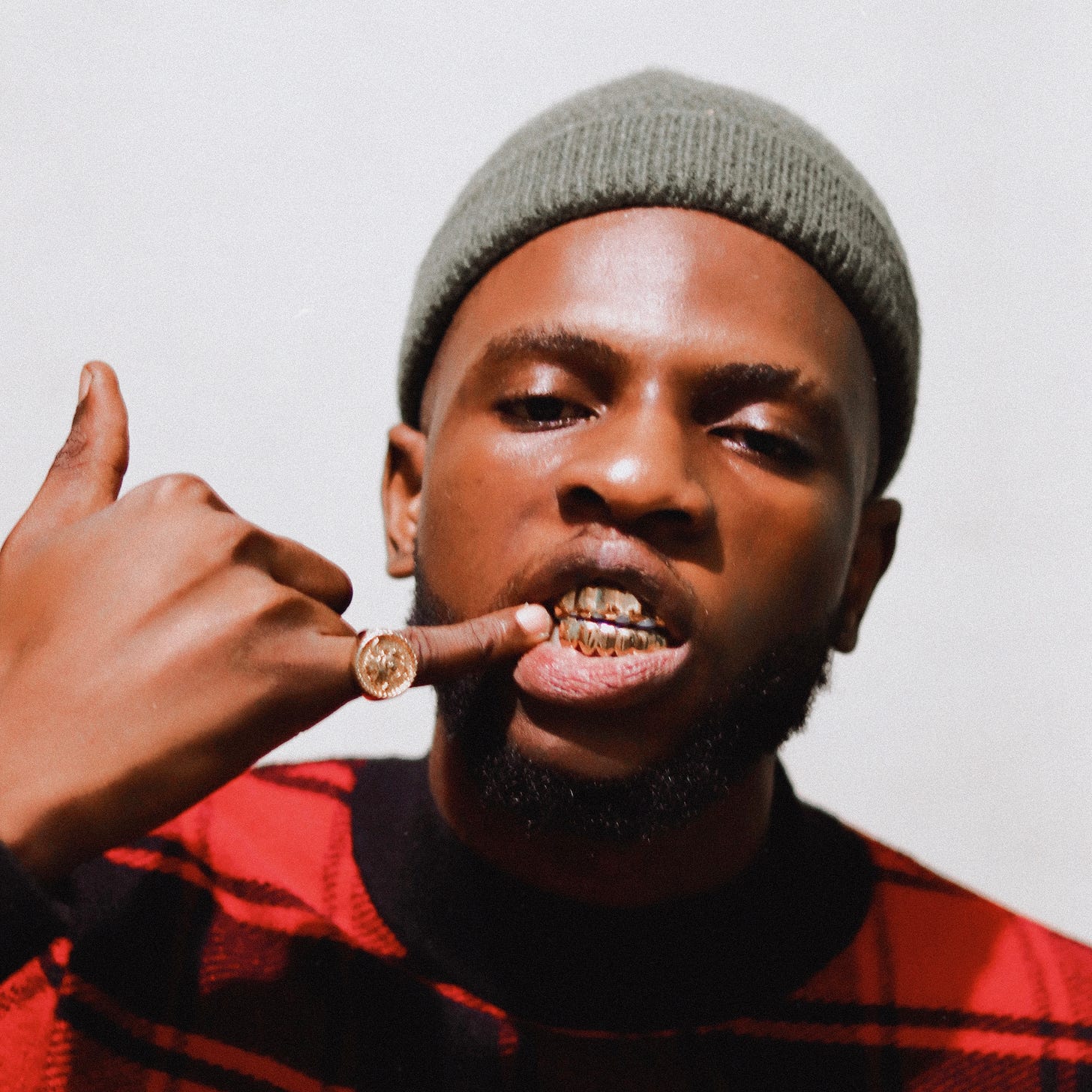 Spesh OG's life has been a roller-coaster, and music is the latest ride. A raid on his living quarters by state-sanctioned security officials a little over 18 months ago changed the trajectory of his life from wayfaring hustler to professional musician. "It just happened that security operatives came and arrested boys," he tells me dourly on a long, winding voice-note. "It spiraled into a lot of things, while I was in the cell, the first few days I thought about myself and realized I needed to retrace my steps and that led me to the doors of music. To the studio to talk about my pain, my joy, and all of that."
The product of his catharsis has been a run of singles and features steeped in the lived experiences of his 24 years on earth without losing his soul to the complexities of the struggle. On "Ma Nigga," a cover of Young Thug's "Digits," Spesh OG pays homage to the experience that set him on his current path and the crew that continues to hold him down. Yet, these days, the rapper and singer born Adedolapo Abimbolu has fully immersed himself in carving a name out for himself via music; belatedly putting his energy into something he has always loved.  
During our conversation, coming by chance on the first anniversary of his debut singles "LMBO Mercy and "Drip," Spesh picks his words carefully and confidently, appreciative of the growth and freedom that music has offered him. "I think I actually enjoy hearing myself, my sound. I know I make great music and it makes me want to create more, to just keep creating." His latest song, "Do Mi," is a testament to boundless creation, a risque, unrestrained high-burner that is seductively rhythmic and a little naughty.  
Our conversation, lightly edited for context and clarity, follows below.  
How and why did you get into music?
This is my first interview as an artist and I think it's very cool that it is coming on the first anniversary of the release of my first songs. I dropped two actually. "LMBO Mercy and "Drip." My name is Adedolapo Abimbolu. I'm professionally known as Spesh OG. Spesh came from me always believing I was special and not just an ordinary person, I don't want to die ordinary. So, it was only right that I took my artist name from the word 'special.' And I'm an OG. There's so much that is up with my life that just makes me want to certify myself as an OG like 'Yeah, you're the shit,' so, I slapped the OG behind it and it's something people call me a lot, so that's how that came about. I was raised in Oworoshoki, Lagos, that's where I was born. I schooled at Olabisi Onabanjo University alongside three other universities. My life's been a roller-coaster. I've always loved music, I love art generally. That's something that's in my family even if my family doesn't want to accept that.  It's deeply rooted in what we do as a people, and I think that's where my energy comes from. I started out drawing and painting. My parents were the type that wanted you to be a doctor or something like that, but, it doesn't work that way. My dad is a printer, so, he's basically an artist one way or the other. I have lots of passions but music is the number one passion and I'm using it as a gateway to unlocking my other passions.
You dropped your first two singles last year, had there you been recording in the past or? 
I started writing music since I was 15 and I'm going to be 25 in October. But then, as a kid, under his parents, I never had the resources to go to the studio; to push myself; to do what it takes to make yourself a name in music. So, I just kept writing. I wrote a whole lot of songs. And some of the songs I drop these days come from the songs I wrote ten years ago, that's how it is. I went to school, I tried different things, but it just didn't work out. I had to be in the streets, I worked as a sales-boy at a pharmacy. I did some graphics work. I did a couple of other things I can't totally recall but it all ended in the realisation that I had to go back to what I loved doing and that was music. I got in some trouble sometime November 2018 and it was while I was trying to get myself out of that trouble that I realised that if I was doing what I should have been doing, which is music, I may not have been in the situation I was in; so, I chose music and music chose me. Since then, I decided that was what I had to do. People tried to stop me, family and all, but eventually everybody gave their support and it's been much easier for me. In just this one year I've been able to do more than some people have in years. I think that's just the energy and that there's still more to come. It makes me proud of myself and gives me motivation to do more. It doesn't matter how long, just how well.
What kind of trouble did you get into?
Living as a young guy in Nigeria is one of the toughest things; in Africa generally, but Nigeria is a shithole. It's hard to survive and live, we just had to find ways to do things. Where I lived was sort of a traphouse, I still live there, I lived in the traphouse and it just happened that security operatives came and arrested boys. It spiraled into a lot of things, while I was in the cell, the first few days I thought about myself and realised I needed to retrace my steps and that led me to the doors of music. To the studio to talk about my pain, my joy, and all of that.
How has the one year journey in music been? 
I think I actually enjoy hearing myself, my sound. I know I make great music and it makes me want to create more, to just keep creating. Within this one year, I've made a lot of songs, plus I've been on other guys' songs, I've done many features. It's something I enjoy doing, working with other artistes. I just enjoy it, for me the goal is to spread my wings, to just grow, in whatever way or means. Just accept growth and seek it. A couple of weeks ago, I got my first 50,000 streams on Audiomack. My latest release, "Do Mi," got on the trending page of Audiomack a few hours after coming out and that's crazy. I'm learning the ropes and making friends along the way. I'm thinking long-term and I feel one needs to be ready when you get there finally. So, what I'm doing right now is making myself ready to be the finished product and everyone can say, 'This is Spesh OG from Nigeria and he's doing this and that all over the world,' that's what I want. I want to take it slowly. Right now I have my own studio. I had to beg my guys for money to record my first song last year. Many times they had to come through for me just so I could make music. I could just be at home not making music but I just wanted to be in the studio. So many times my producer would make songs for me without pay until I had the money because I was always there and he saw the will in me and the fact that I was making something great.
What does sustainability to do your own music do for you?
It's great being able to make your own music. Not having to go to the studio when you have inspiration or verses to record with someone. I can do that from the comfort of my home. Although it's not easy recording alone, you have to be extra truthful because sometimes you may not get it, but out of laziness you'll go 'I like this.' Whereas in the studio, the producer and people there will tell you that you have to retake this. That's something I'm still trying to control, to bring out the best results whenever I'm recording. I don't just want to freestyle or do whatever, I want to get the best work, that's what it is. It's actually fun, I feel grateful that I could do that and I feel it lessens the budget for putting music out there, promoting it. It is one less thing to spend money on and I'm happy about that.
I was listening to your earlier songs and noticed that as you put out more music the afro influence meshed with your trap sound, especially on "Do Mi," was that a journey for you to infuse that in your music? 
It's a question of growing up and realizing that we shouldn't stray from our roots that we have. Instead, we should try getting closer and I am someone that loves the Yoruba language. I grew up hating indigenous things, I watched movies cartoons of foreign lands and that's what I liked. I liked to talk like them and be them but growing up makes you realise that that's not really you and you have to be who you are. And I'm a Yoruba boy, I love the Yoruba language and always try to add it to my music one way or the other. I think everyone likes it too. Hausa people dea talk Yoruba, Igbo people dea talk Yoruba, so, it's like a joker—one of my tricks. I'm working on finding a way to add it to my music. There are some songs that don't necessarily need that but you have to know when and where to do that. But I'm never leaving trap. I'm just looking at the scene, looking at what people want and what I think is right and dropping according to that strategy. There's no switch from trap, it's still El Trappo. I just want everyone to accept that as my identity. The trapper that does Yoruba things, that gives you Lamba too and still gives you core trap. Just leave it to me to make good music that you'll enjoy and want to share with everyone.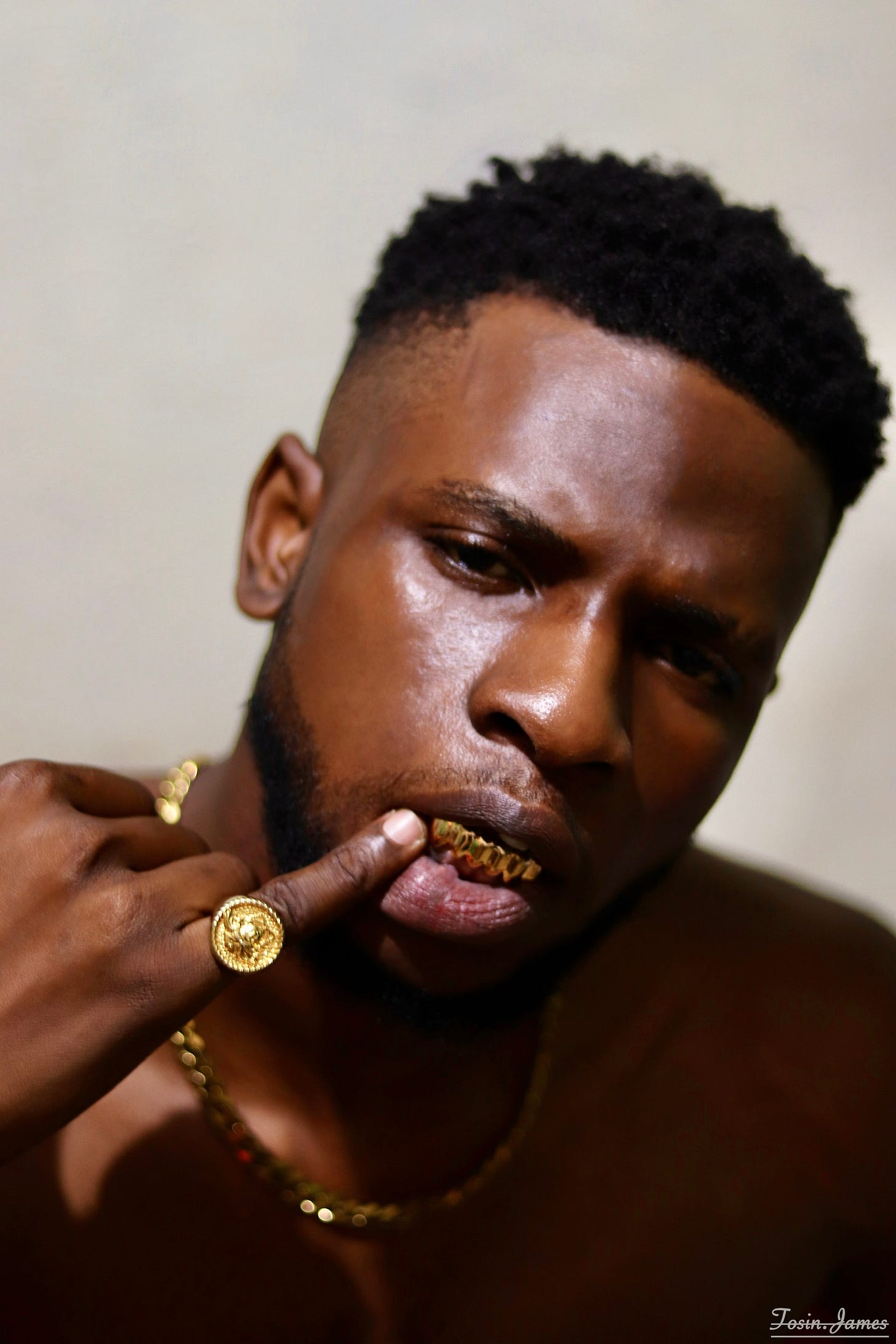 With your lyrics, they get explicit sometimes, do you flinch when you have to say certain things?
What I think is, on some songs I may have to say some explicit words, sometimes I look for other words and try to change them with something that rhymes or conveys the same meaning with the explicit lyric I was going to put there. But on other songs where I have other goals, maybe a song I'd like to promote on radio, I'd reduce, or not think about, whatever explicit lyric I'm writing on such songs because that's just what it is. 
Who do you consider your audience? 
In the short while that I've been making music, I have fans way older than me, two times my age; I have kids who listen to my music; I have youths who fuck with my stuff. It's a form of pressure that's not really pressure but I take it as inspiration so when I want to make music if it's a song everyone can relate to, I make it that way, I don't put explicit lyrics, I don't do things that I shouldn't do. I have what it takes to give every track what it needs, to give every audience what they want. You might not be able to satisfy everyone in this world but my thing is good music. If anyone loves good music, they're going to fuck with Spesh OG one way or the other. If it's not on one song, it's going to be the other. If it's not the first verse of this song, it's going to be the second verse or the hook; there's always going to be a source that attracts you. If I'm making a song that's going to be played in the clubs, which kind of people do you see in the clubs? It's the free people, the young wild and free ones that just want to catch fun, they'll listen to everything, every explicit thing. There's demand so let me bridge that demand, let me give it to them
Like you said, music can sometimes ferment pressure, how do you deal with those moments?
Pressure is crazy, sometimes I'm not able to handle it. I just have to do something to feel alright. I just let go and feel alright. At the end of the day, I realise that nobody is going to do it for you, nobody is going to drag you up, you have to pick yourself up all the time. I just face it head-on. I think when you're afraid, the best thing to do is to face it head-on. The best thing to do is to move, just move, if you're static it's easier for you to be a target and you may not get to your goal. You can't stay in the same place. Just do something then the other steps will follow, maybe by divine intervention or by yourself because once you've done the first thing you'd not want to stop. You want to do the next thing. Starting is always the hardest. When I'm under pressure I just make sure I do something. Before "Do Mi," I was under a lot of pressure, I was thinking of my next song to release, what to do, how to go about it. It was a lot of pressure, I didn't even choose a date, I didn't know how to do that. It's much easier to have a team. I do have a team but most of the decisions are still mine at the end of the day, they just help with advice, it's still my call. What I did for "Do Mi" was that I just decided to drop first. I knew that once I dropped, I'd have to promote, I'd have to do what it takes; and that style works most of the time. When you start something you're able to finish it because you started but if you don't start, if you yield to pressure, then you lost.
What is it like promoting your music as an up-and-coming musician?
This is the hardest thing. I think for me, this is the only difference between up-and-coming and being a superstar, the A-list. For me, Spesh OG, it has to be promoting your music, getting the right ears to listen to it. It's very hard. Also, I don't see anything wrong with the up-and-coming tag but I like to see myself as an independent musician. I'm only independent for now, the music is at the level of anyone out there. I do my best [to push my music] with limited resources. I plug it into channels. I send lots of emails. I do everything within my power and I never worry about things I cannot control. Whatever I can control, I do that. I use social media, I promote my songs through those means. I've been thinking about a challenge for "Do Mi" but I'm not sure yet. Involving money is not really my thing, I think I wake people to like the music for what it is, or to engage with it, not because I put a bounty on it. I don't really embrace those methods but if I have to I will. I just do my best. Although I know the music has to be on point. There are some times I drop music without promo and it gets a lot of love, there are songs I drop with promo and they didn't do as well. So, I think the level of music has to be very great at all times, you don't let up, that's something I've learned as part of my growth. Promoting is really hard but I know something favorable will happen that will make things easier.
Stream Spesh OG's music here.
New heat: Rooky's "Cntrl"
Rooky sings about love with the lush poignancy of an old-time charmer. Breathlessly emoting over half-boiled drum patterns, crooning over room-sized production, and half-begging in between sung-raps, he does it all. There are shades of all these strengths in his latest single, "Cntrl," where he comes into distinct sections of the songs doing different things: weaving words together, channeling angst, and interpreting attraction. It all builds up to a heart-warming chorus that you won't forget.
Stream "Cntrl" here.