YHHF! Vol. 4: Bizzonthetrack, Grand Maximalist
+ how to get music noticed by blogs and curation sites
You must learn: Please don't send shorthand emails
Last week I talked about the importance of up-and-comers building their own profiles as their careers progress. But to even start to form a narrative around your career you need to get the basics right, meaning you ought to have a plan for getting your music recognised and that, occasionally, comes down to getting it on music curation blogs and sites.
Getting your music on these sites can involve a number of factors. Relationships, industry leverages, or just piquing the interest of the editorial team. You should know that unless you have a prior relationship with editors or clout, it's always going to be an uphill task to get these people to even check your stuff out and that there's fierce competition for coverage.
And when they do check it out, sometimes the writing can be discouraging. That's why your introductory message has to be top-notch. You shouldn't send your music to an editor and write your mail in shorthand unless there's a prior relationship, try and be as professional as possible.
There's the issue of how you pass your message across too. You don't have to be superfluous, but there are ways of passing knowledge about your art across that make it memorable and complimenting of your amazing music.
Here is an example of a well-planned release literature:
Hope you get your self out there, and always offer yourself for interviews and further contacts.  
Big Talk: Bizzonthetrack, Grand Maximalist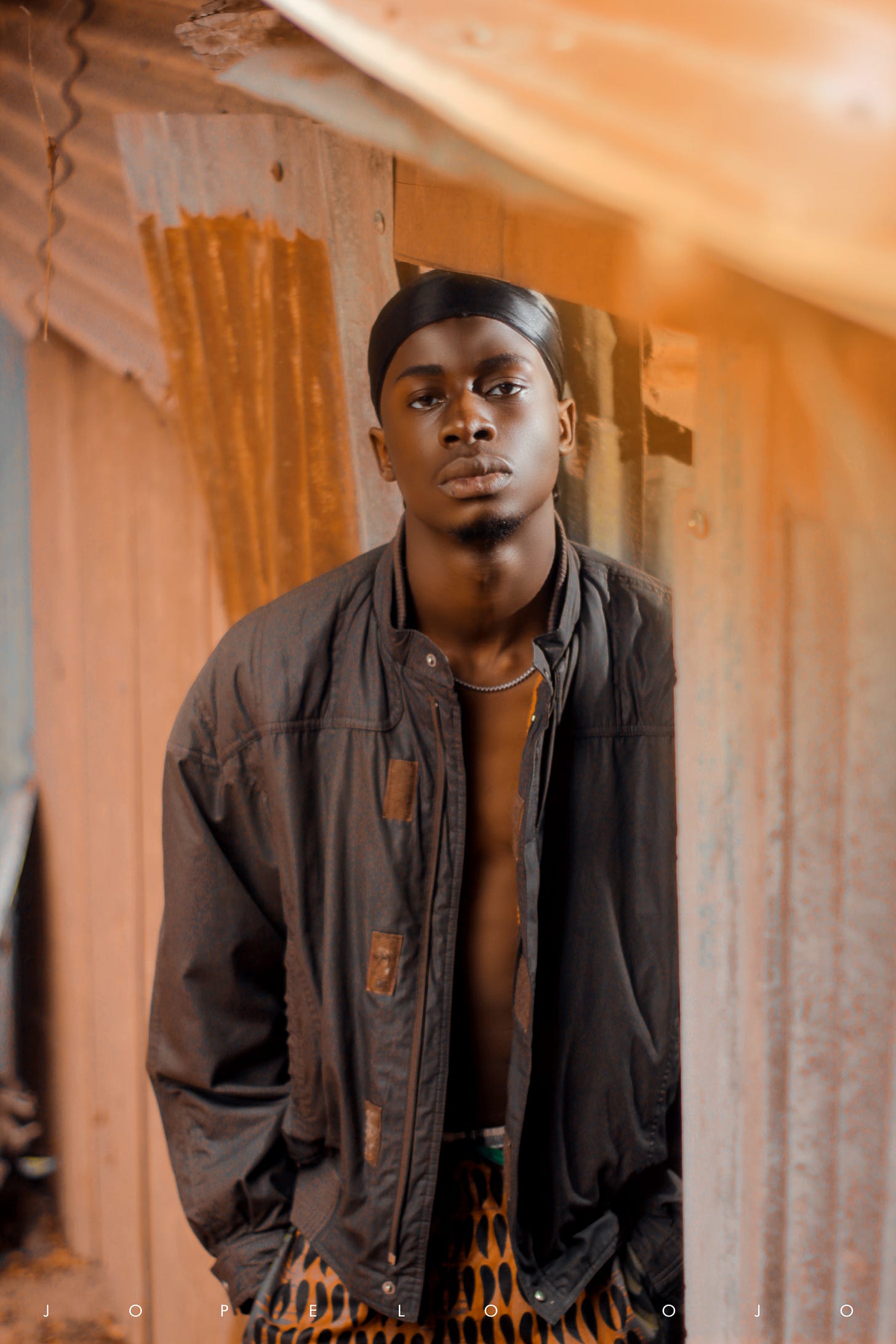 One song will never be enough for Bizzonthetrack. The Lagos-based singer and songwriter sits comfortably at the nexus of maximalism and sonic malleability, attuning his balmy voice in whatever direction his messages flow towards on tracks while serving healthy helpings of his music for public consumption. He has never, and will not, hold back on his gift.
Since recording his first track in 2016, the musician and creative director born Bisi Kuti has created at a break-neck pace, sharing more than six projects with the world in the four years since then. In 2020 alone, Bizz has put out two extended plays, Bizzness and Bisi Kuti (Deluxe). Both projects, capping at a little over 20 minutes, are natural progressions of his afro=fusionist alternative leanings set to the stark reality of the year they exist in. The music uplifts, forebears, and struts with a hipster's sprezzatura floating in predominantly warm sepia production. Significantly, both projects lay bare how further away he has pivoted his hip-hop backgrounds in search of expression and understanding.
Bizzonthetrack began his musical journey as a self-confessed "hardcore rapper," and the urgency, valve, and relentlessness of his approach is a homage to being influenced by Blaqbonez's work ethic in the earlier years. But more than dropping for dropping sake, these projects are a melange of all that is going on in the final year university student's life. "It is just about telling people stories about themes that are quite delicate to me. Things that have happened to me in the last year. So, I just put them in songs, like I usually do."
Now, Bizz is sure of his place in the music industry and what he has to do to get all his heart desires music-wise; 2019 showed him that he was meant to be here. And that means he's wary of offers that don't align with his creative vision because, he insists, nothing must stifle his maximal manifesto.
Our discussion, edited for context and clarity, follows below.
What inspired your latest project, Bisi Kuti?
Bisi Kuti is my name. It (the album) is just about telling people stories about themes that are quite delicate to me. Things that have happened to me in the last year. So, I just put them in songs, like I usually do. That's what I do with most of my songs, I just tell stories.  Stories from my past put into melodies, and I put them out.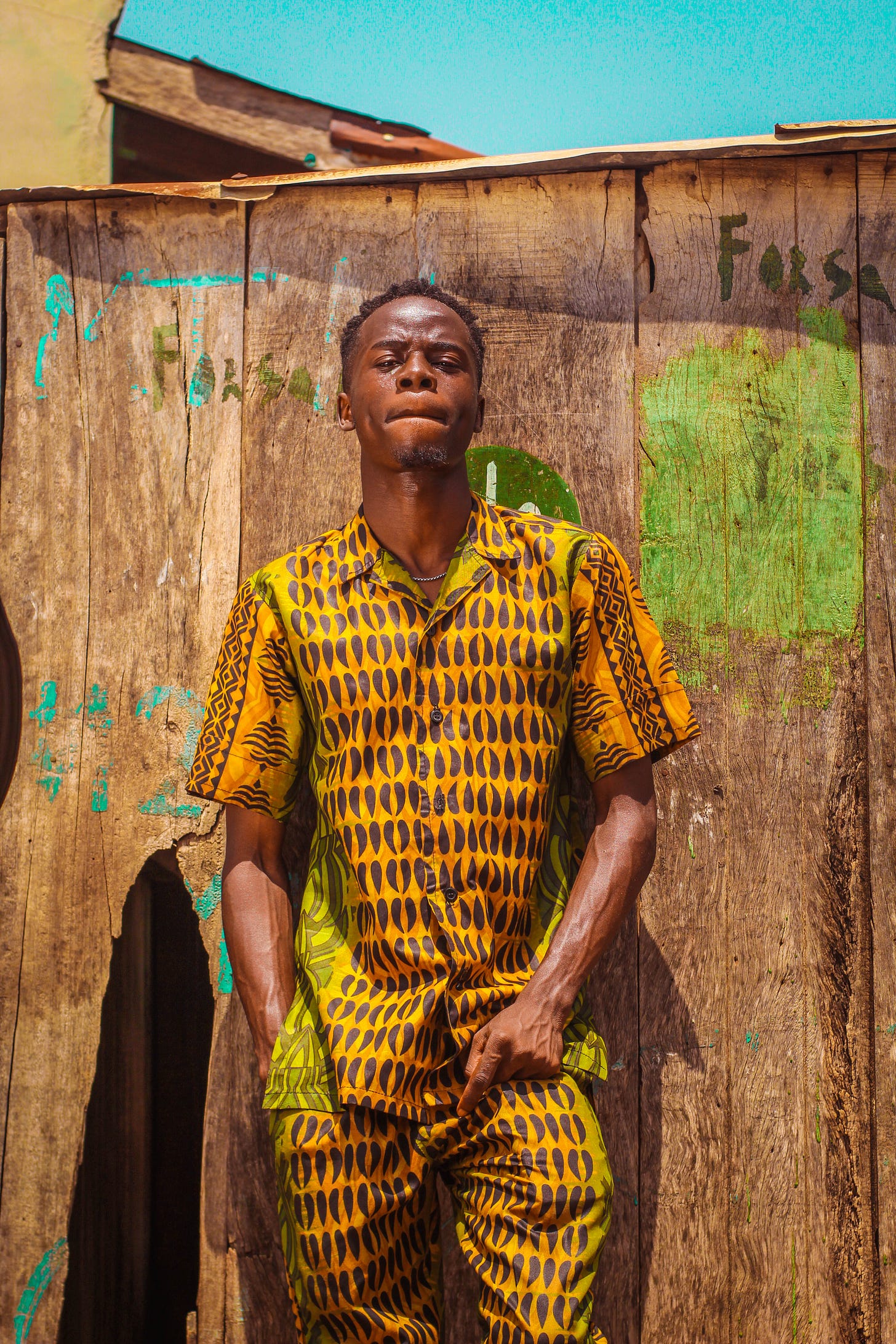 Were you apprehensive about putting out two multi-song projects considering there are not many avenues to perform these songs live?
Not really because I put out a whole lot of music. Every year I drop at least a project. So, I was always going to put it out, regardless of the audience I have or the avenues I have. It's just like going to school, you have to go through things to graduate, regardless of whether you're ready or not.
Yeah, I noticed that you love dropping projects, is there any reason why you prefer releasing your music this way?
I think it's because of the acts I was influenced by when I started making music. People like Blaqbonez and a couple of other guys. I think when you drop a project, you're able to put in a lot of experiences and events into the compilation instead of just songs. A song will pass but they won't get the whole story. For a compilation, you have to think more, put your pencil down, and make sure that what you're doing is it. You'll feel the need to make people understand your story and feel alive in it. A song is too short.
What are the things that go into the making of your projects?
It's basically a product of the influences around me, that's just it. Talking about what I'm going through and knowing if it's worth telling a story about. Would people vibe to it? Is it of good quality? Is it worthwhile? Do I actually think it's going to influence people? If it's not going to influence people, why am I doing it?  Those are the questions.
How did you get into music-making professionally?
I recorded my first track in 2016. I started out as a rapper. I made a tape, a rap tape, The Beginning E.P.. And since then, it's been about consistency, believing I can do it, doing it every day of my life, and investing in it; because that's the basics of any business, putting everything in it and that's what made a difference for me, putting everything in. Since I started in 2016, I've been making tapes, at least a tape. This year, I have two tapes.
Talking about going from a rapper to a singer, how did that happen. And what has it been like to take music as an actual business?
I switched from being a rapper around my second tape, in 2017, because I knew people weren't feeling rap. And I used to be a hardcore rapper, strictly English, so. I had to influence the whole Nigerian sound into my music. So, I started singing. When I monetised my music in 2018, that's when I knew about Audiomack started putting my music on Apple Music and other paid platforms, but, at the end of the day, it was last year I started getting reception. I started getting label offers any deals.
So, with the label deals, do you want to go that path or you want independence?
I actually love being independent because I'm the kind of guy to record a lot and put a whole lot of music out. No label would accept that and my music is more personal to me than can be imagined. But I could sign to a label if the deal was okay or it was a sponsorship deal. More like distribution or licensing but I can never go for a 360 deal.
I was listening to your tapes and saw that you often had guests, how important is your community of co-creators for you as a musician?
It is very important because as an artist I have little reach, I make music in my school and in Lagos where I have my largest fanbase. Working with artists from other states and other parts of the country gets new people to listen to my music, it's basically expanding the fanbase through collaboration.
How did "Fire Party" happen?
I met WhoIsAkin in 2018 when I first liked up with Maleek Bawa, Maleek's a producer based in the United States. A friend of Maleek saw my song on Twitter and tagged him. He later slid in my DM and said he wanted us to work. So, he sent me a couple of beats. I recorded over them and sent them the next day. He told me he wanted to put me on a song with another guy who turned out to be WhoIsAkin. We worked on two songs, none released yet — none released yet. Earlier this year, I hit WhoIsAkin up because I'd recorded "Fire Party" but I left an empty verse and I sent it to WhoIsAkin. He sent it back in a week and that's how that happened.
What are the plans for your future as an artist?
It's basically to make more records and improve my reach as an artist. The thing is to just find more opportunities for myself with the music so people can get to know me more and I can make more plays.
Stream Bisi Kuti (Deluxe).
New heat: Three songs you should hear
Musta4a - "Energy"
Musta4a "Energy" is many things. An echo here; a reverb there; some tintinnabulation in another place; and further clanging in an undefinable location, but it never fails to tickle the imagination. The sounds are lowered to their barest while the drum pattern keeps going at it and Musta4a's control of his voice is so salaciously interesting.
Stream here.
Dreemz - "Kilombe"
It's not every day that you find someone that adroitly mixes delivery in English with an Isale Eko tonality. "Kilombe" is that rare aberration. Everything cuts across each other deftly, verses sparkle with effortless clarity and poise. The lamba infusion works perfectly but what really makes this all work is Dreemz's voice, it is alive in the best way possible, joyously working to connect this into what in an alternate world would be a hit.
Stream here.
Dumebie - "Colors"
"Colors" is a banging song custom-made for when people can commune without the dark cloud that hangs over life right now. Dumebie's delivery is assured and quixotically emotive but what truly lifts the track are the gorgeous riffs and ad-libs.
Stream here.