YHHF! Vol. 7: Lexx Barracks is inching towards fulfillment
+ Beyond music drops, what happens?
You must learn: Beyond music drops, what happens?
At the end of the day, the music is perhaps the most important factor of being a musician, it literally is the job description. But to go beyond, to be a truly sustainable artist, an uncomfortable reality of our world is that music is not enough and that's why post-music release strategy is one of the most important parts of being successful.
The most iconic music albums or releases found a way to keep the public engaged or immersed in its narrative for weeks on ends after it came out. Think of how Burna Boy's African Giant dominated the cultural space for months after its release or how Blaqbonez aggressively marketed "Haba" earlier in the year. Specifically, for rising stars, it is important to keep eyeballs on your project and it doesn't have to be a big start or an instantly viral thing. You just need to get building.
Found this and this online that detail post-release marketing plan that even independent musicians might find helpful.
Also, this is a Twitter thread that you might find useful.
Big Talk: Lexx Barracks is inching towards fulfillment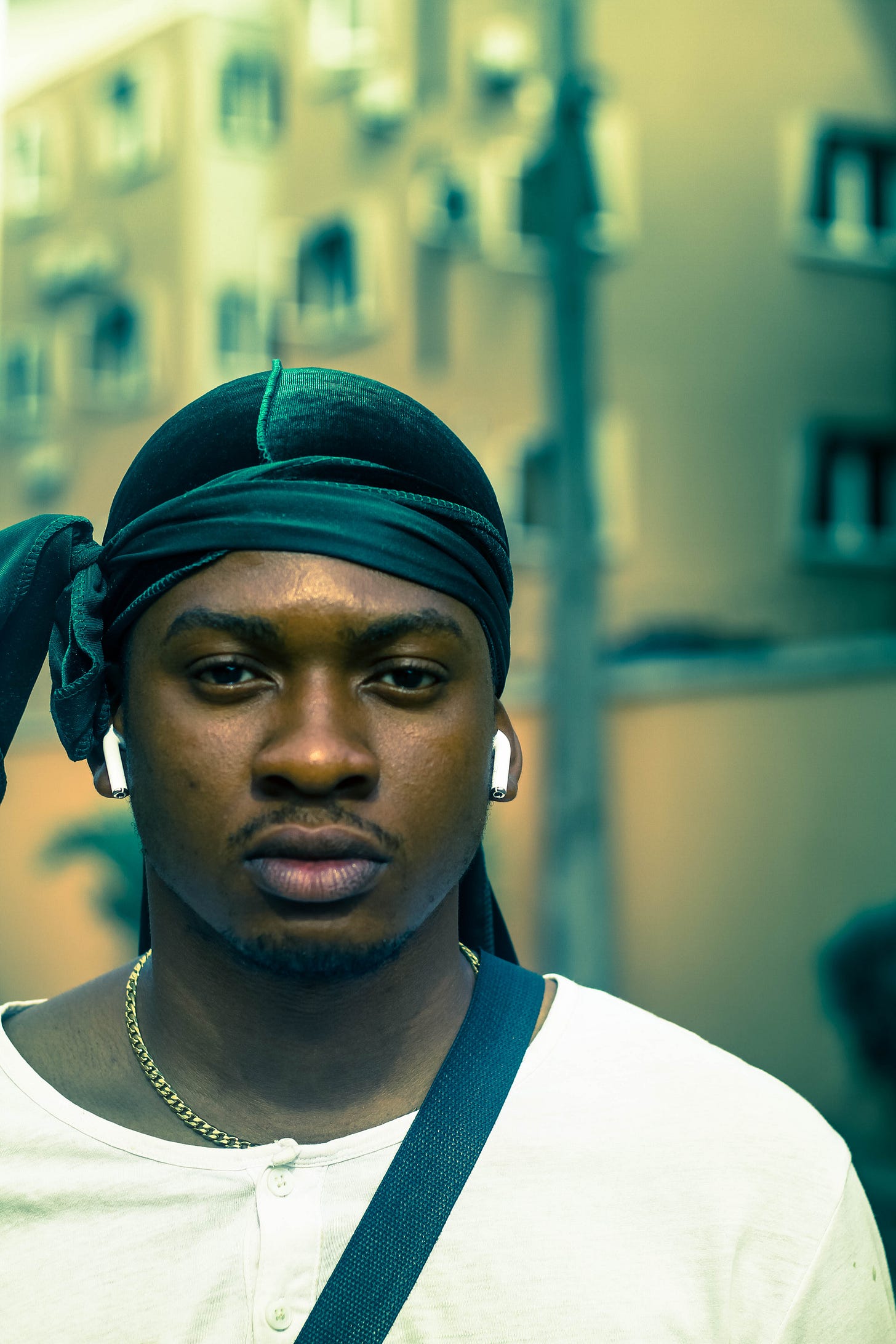 Lexx Barracks' entire endgame is to make music that'll ensure people feel something. That quest to make songs that his audience can make homes in is the raison d'être for his evolution from bar-spitter to dual-threat hybrid, from wide-eyed kid to hawking diarist; it underpins Lexx's artistry.  
It has been a long journey from when he first stepped into a studio as a kid freshly done with secondary school eight years ago, but he's pressing forward with his goal squarely in mind. Over the course of our conversation, he keeps returning to the point of making songs for people who are going through things in their lives but cannot find a way to channel it into something creatively consumable.
Lexx's debut project, MEMOS, follows through on that vision to riveting effect. The six-tracker is haunted by pain and love and the quest to dispose of his anxieties, all maxed out to the loudest volume. Project standout, "Memories," stews in its intricate tapestry of romances crashed, hearts broken, and promises unfulfilled, all emotions flowing unguarded as Lexx alternates from rapping to singing to sonically groveling over beats by the alchemist, Carto.
Carto's fingerprints are all over MEMOS's 15-minute runtime, teasing out the granular elements in Lexx's earthy voice by any means necessary. There are moments when the full weight of the emotions on specific songs obliterates any other elements in that music arrangement.
If at times in the listen you come to the well-earned conclusion that MEMOS is weighty and somber, don't forget that that is indeed its purpose; this is a tome on love's deliciousness, its cruel underbelly, and the ever-disappearing line in the middle.
My conversation with Lexx Barracks, edited for context and clarity, follows below.
Who is Lexx Barracks?
My name is Obinna Precious. I grew up in Lagos, I was born in Lagos, and I've done basically everything in Lagos. I got into music-making in 2012, but before then I used to write songs in my J.S.S days. Although they weren't so great, I kept trying because this was something I loved doing. But as a profession it started during my W.A.E.C exams, school was over and on my way home I linked up with friends and we went to a studio that had just been set up in our area. The owner of the place had had some of his stuff go viral in the area, so we went there, spoke to him and we started recording. And we've not stopped making music since then.
How have you matured as an artist since starting out in 2020?
Initially, I was a rapper, that was all I could do. But over time it got better and I could sing, could trap, I was trying out pop music. So, the experience has been good from being in the box to approaching versatility. Now I'm recognizing my own sound, before it just used to be bars. But over time, I discovered that I could actually make music for the soul, something that could be relatable.
How did you work on achieving that versatility?
It was a process of listening to different people. Being open-minded about music, not just listening to rap songs. Listening to pop music, actively looking out for guys who are popping and understanding what they sound like. I also went back in time, listened to Freddie Mercury, Micheal Jackson, James Brown, and Fela, I listened to a lot of them. And I picked up stuff from them. I understood that they just wanted to pass a message across. So, it didn't matter how it sounded as long as it was appealing, learn to pass your message with sounds that touch people. Even if people are dancing to it, humming to it, just pass your message across with the sound. That's how versatility came in.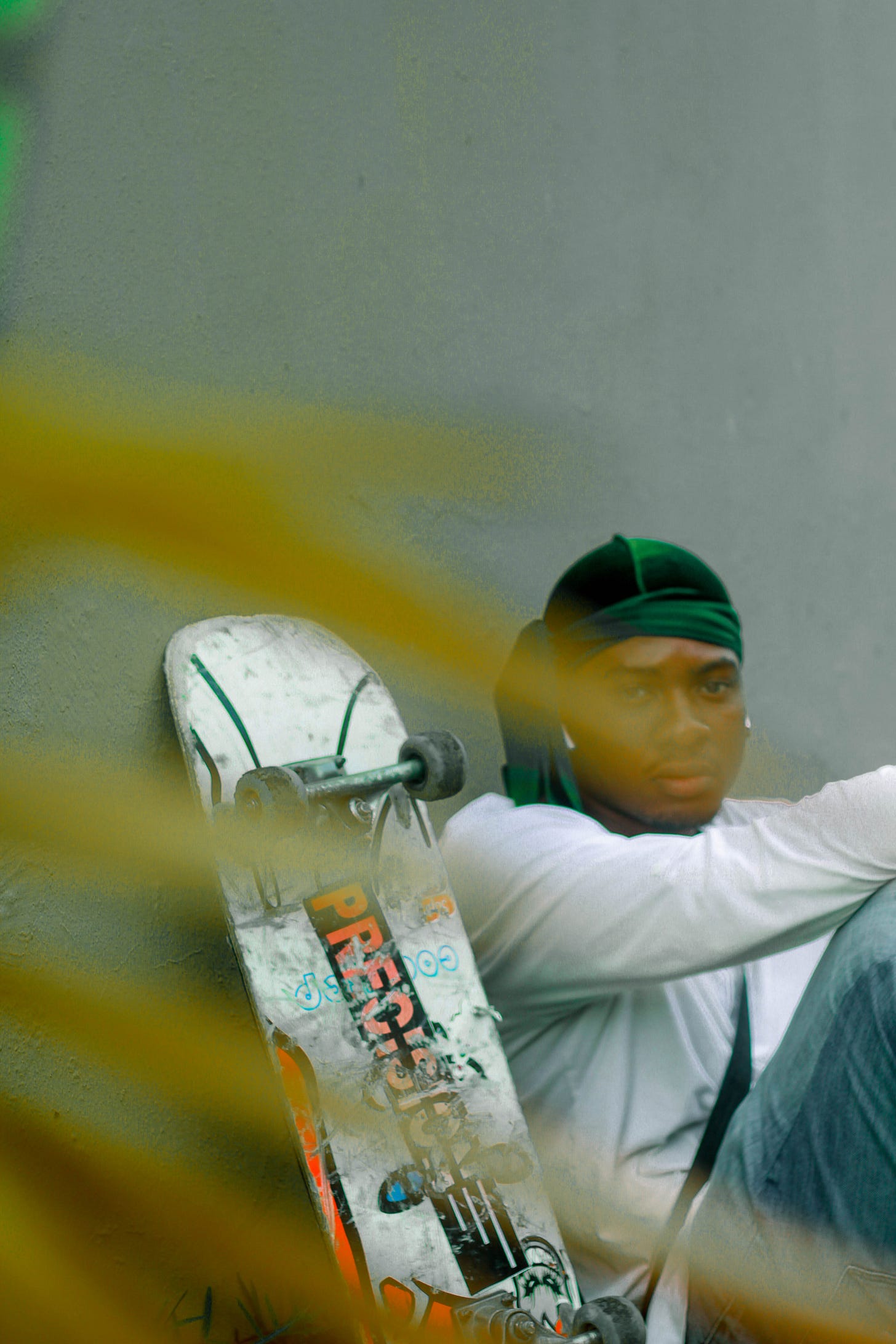 Can you detail what your writing process looks like?
My writing process is tied to my work ethic. I put a lot into it, metaphors, my soul, everything. At the same time, I make sure people can understand it. Sometimes I write without listening to instrumentals, like when there's a message coming to me, I just sit and paint the picture, it becomes like a portrait when I see it in my mind. I try to close my eyes to focus on it and write about it properly. If it's something I haven't experienced, I try to write it from things I've seen but if it's from experience, I just write how I feel about it.
How did MEMOS come to be?
Before now, in 2018, I started writing a song. It became "Memories," the song was about three of my ex-girlfriends. Every line had who it was relating to, but I brought it all together. There were lines for one ex and another for another ex.  I brought the stories together and made it one song; I had it written in 2018. But due to production issues, we couldn't get the right sounds, so it moved to 2019. Finally, we mastered that sound, and my producer, Carto, brought it to life with the mixing and mastering. That song was the beginning of MEMOS. Later in 2019, I got into another relationship and it got intense and emotions were flying, sweet, bitter, sour, wonderful, the whole works. During that time, I recorded "Anytime," and it was all I was going through. Every track on MEMOS is legit, it's what I was going through.
What song was the hardest to write and why?
The hardest to write was "Memories." It was the hardest to write because I was trying to bring different stories together to make one song. That made it very difficult to write and, if you noticed, it was also the longest on the project.
How did you handle the pressure that comes with making your first project?
It was easy to handle because it wasn't just me. I had my friends around most times. They put me through some ideas to make things better, especially Carto, he was like a magician on the project. He made the impossible possible too many times. Then on my part, I just wanted to put my story out there. I believed that it wasn't just me who had been through what I had been through, a lot of people had been through it as well who are not creatives, just regular everyday people who wished somebody understood them. This is me taking their emotions to the studio and making something out of it and giving it back to them to listen to, only now it's entertaining, that's how I tried to make pressure a little less intense. I believed if my message could get to those people they'll feel not less alone and special.
Now that the project is out there in the world, how do you feel?
I feel so great and happy about it. Seeing that it's my first project and it actually has a story about it — that is true — makes me happy. It's a solid project.
Stream Memos here.
New Heat: Three songs you need to hear
Grimaldi Banks - "Grim's Grimoire (Vol. 2)"
Over haunting, twinkling production, Grimaldi Banks presents an autobiographical account of his life that shows his progression as an artist and a young man, and when juxtaposed with "Grim's Grimoire (Vol. 1)," the cadence is more settled, the storytelling tighter, and his artistry more refined. Off a two-song pack, Road to Second Son, "Grim's Grimoire (Vol. 2)" is the type of song many artistes try to pull off but don't always accomplish.
Stream here.
Yvng Cham, SlimKidd, Phillyblack - "Burn Up"
A number of COVID-19-influenced records have emerged in the wake of the pandemic that has reformed the nature of 'normal' life. Lines like quarantine and lockdown make appearances in songs these days with regular consistency. Very few COVID-19 musics can however compare with Yvng Cham, SlimKidd, Phillyblack's These Covid Times. Nigerian rap is having another moment after years of dormancy by interpolating Nigerian influences into its core but this trio is as "old school" as they come, employing traditional western lyricism and cadences but "Burn Up" is a lo-fi relaxed affair extolling the virtue of family, friendship, and companionship in these Covid times.
Stream here.
BINA. - "Dark Cloud"
BINA. is ethereal but don't let her latest single, "Dark Cloud," with its soft whispers and minimalist hue, lull you into thinking this is a go-happy song. "Spending a lot of time alone, I got to realize that I'm kinda fucked up — we all are. And then it made me think about how much I appreciate the people who embrace that side of me," she told The FADER about the song. "Dark Cloud" is, however, still gentle, still graceful, still a neo-soul recanting of a heartfelt topic, and BINA. is still ethereal.
Stream here.