YHHF! Vol. 8: Rooky will not lose himself
+ New heat for your consideration
Big Talk: Rooky will not lose himself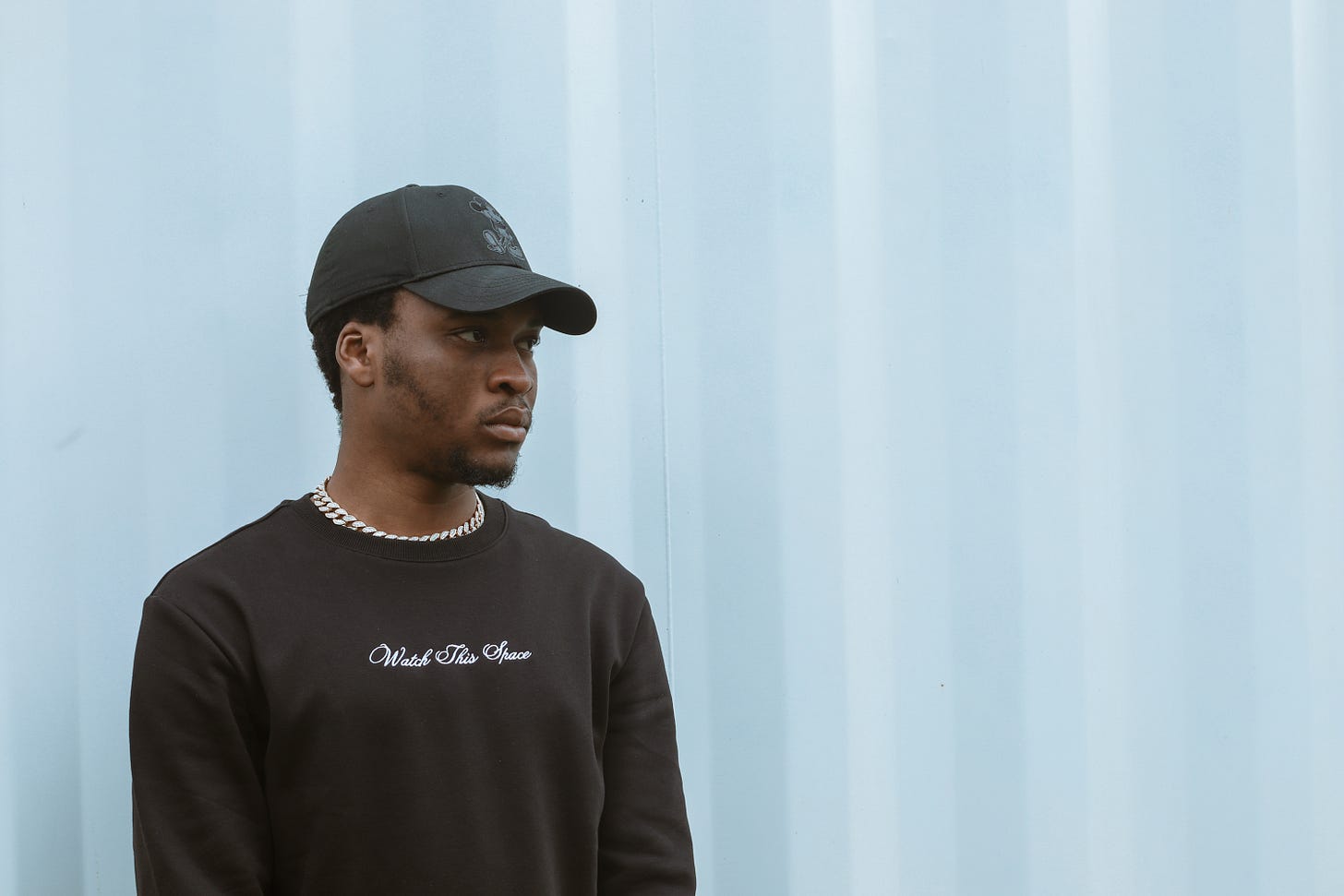 Rooky is standing at a crossroad. When you hear about afro-fusion in relation to Canada, it is often Canadian natives leaning into their African sides or reconnecting with the motherland after having their childhoods defined by western influences, but Rooky is bucking that trend. The Nigerian-raised singer and songwriter is taking his eclectic blend of rap, soul, and R&B — stripped of accents and Nigerian-dense — to the heart of music in Saskatchewan, Canada. And the University of Benin graduate will not lose his Nigerian essence. "It can never be a struggle to maintain my Nigerianess," he tells me matter-of-factly about studying, living, and making music in the North American country.
"Vex," the third single on his latest E.P., Worlds Apart, proves his point succinctly. Over a haunting beat and jaunty production, he raps lines like "Wafi boy with the fresh cut" adroitly. But, Worlds Apart is not a bar-fest, far from it. On the project, Rooky sounds like he is in the process of mastering his voice, taking tonal risks, and flat-lining on songs like "Heaven Is A Crowded Place," before finding the delicate balance between experimentation and rhythm on "Cntrl."
He brings many guests for the ride, notably on "Aliya," and "De Javu," but the project ends on hopeful foot with "Up and Above" ensuring Rooky pays homage to the multicultural ethos of Canada without losing himself. The meaning of "Up and Above" keeps changing with every listen but it never loses the distinct feel of being made as a reminder of keeping one's eyes peeled for the most precious things in life.
Importantly, Rooky is just making music to soundtrack his own journey.
Our conversation, edited for context and clarity, follows.
What does Worlds Apart mean to you?
Worlds Apart is an expression of my artistry. It's inspired by my journey as an artist and the change that comes with leaving Nigeria and settling in Canada; me being worlds apart from everything I love, my family, my friends, and culture. I'm in a new place where I have to re-invent myself, where I have to relearn the culture to be a part of this environment, so Worlds Apart is a way of giving myself that transformation into the new person I'll become after changing. So there's a change from being RookyKamiz to just Rooky.
Where are you now, and how is it adapting to that change?
Right now, I'm in Saskatchewan, Canada. It's quite cold, adapting to the change has been very hard because it's a very different culture, different environment, I've had to re-learn a lot of things and try to be more useful to the society and environment around me.
When did Worlds Apart start to be formed in your mind? With the themes and knowing it was a project that needed to live?
I had been battling the thoughts of getting back to music after I stopped in 2017/2018 and I'd been thinking of the right way to re-invent myself. And when I decided to move to Canada, I knew I was going to be worlds apart from everything I've ever known because I didn't know anyone in Canada. Everyone I know here are people I met in the couple of months since I moved here. So, the themes were formed in my head already because I felt it was me just trying to re-invent myself, blurring the line between my African culture and the western influences that I was going to face when I came here and from then I had the mindset that I needed to tell the story. That I needed to make the transition into a project because as an artist I love to create with sentiments around them. There's always a sentimental value around my art that talks about a part of my life.
Why did you stop making music in 2017/18?
Around that was when I graduated from the University of Benin and it was tough with Nigeria. When you graduate you have to move to the next step of your life which is NYSC, trying to get a job, and all that. Looking at it candidly, music is expensive, and, for that, you'd need a lot of finances to move forward. So, I felt like I wasn't ready, like I wasn't in that headspace to continue financially and in other ways. With the way Nigeria works, you need to secure the bag before everything else.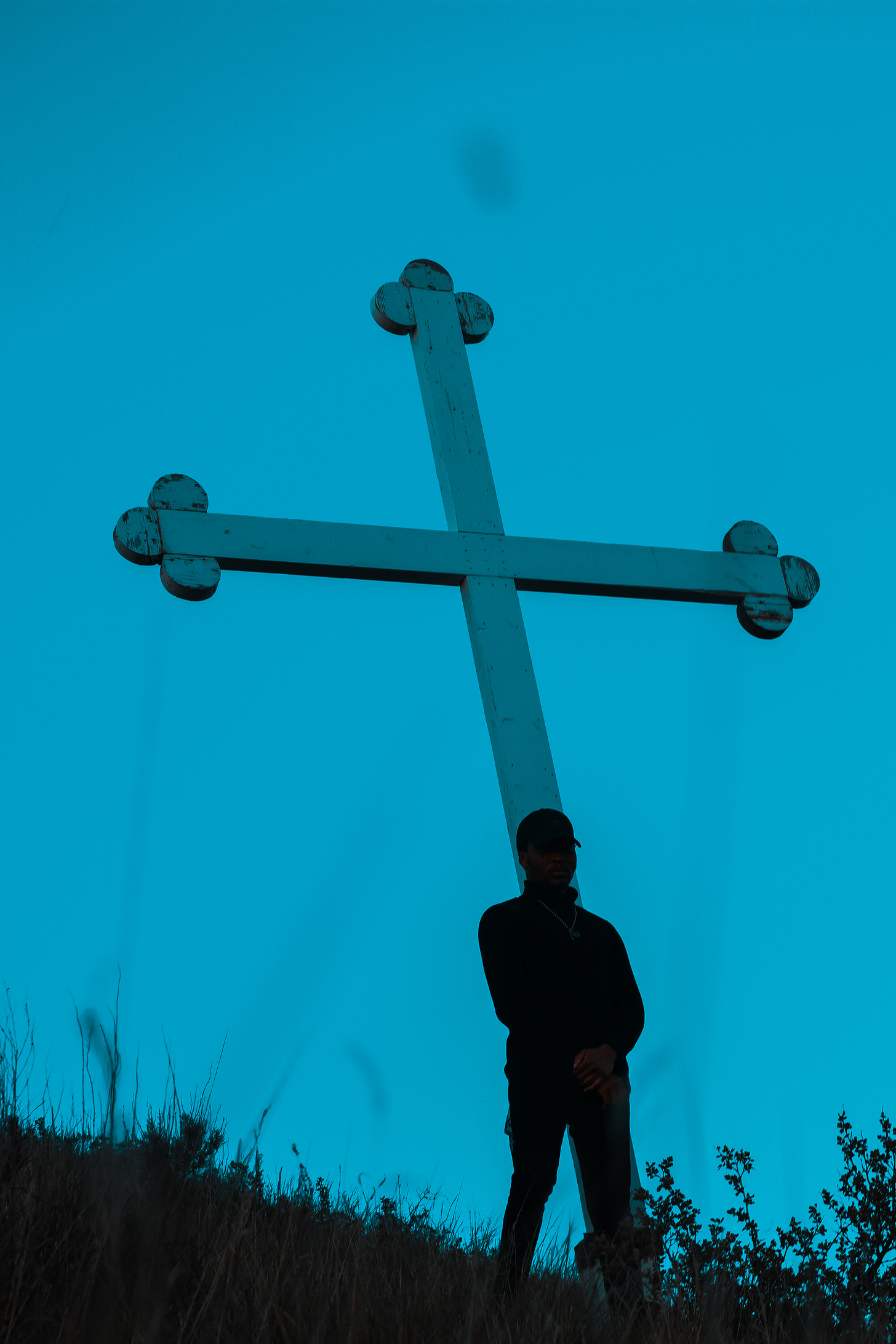 How did you get into music originally?
I got into music in high school and back then we started with just beating the desks and recording songs. Then we had cliques because it was a big culture then to have these freestyles and feel like we were MCs. One day we met a lady named Augusta, she was our French teacher but she was very interested in how we were creating music, so we decided to form a music club in school. That club led us to record an album for the school. That was my initial experience with creating music and feeling the studio vibes. That gave me the first experience of what it took to make music.
What did you remember as being the most challenging factor of being an independent musician back then?
The most challenging factor was finances. And then, I didn't have as much experience as I do now because when you're an independent musician trying to break into the scene, there's going to be mistakes you make because of lack of mentorship and someone to tell you how it is done or how it works.
With the E.P. you bring diverse cultural elements with the help of your guests like Camilla on "Deja Vu," how important was it to share your space with other point-of-views?
When it comes to creativity, diversity can be important because it also brings different points of view and Camilla is a very good friend of mine and I felt like we connected on that level when it came to that song. Bringing more POVs also allows different audiences to connect to the song, she brought her side of the song and the inspiration the song gives her in a more relatable fashion to her people. Especially with "De Javu" because I was trying to bring in the Western influences to that African culture that I was already used to and with Canada being a multicultural society — you can find any kind of person in Canada, Spanish, Indians, Russians, Chinese — I had to incorporate some aspects of the environment into my music.
About Canada being multicultural, how has the country welcomed you as a person and your music?
It's a wonderful country that has welcomed me as one of their own. It has not restricted me or defined me as other countries would and I really appreciate that. They have welcomed my music with such keen interest and I'm even surprised. For a fact, right now, a majority of my fans are from Canada. I'm developing a new set of audience from here and it's been earth-warming. I got a premiere of my debut single, "Cntrl," on CBC, the Canadian Broadcasting Corporation, which is a really big deal. They've been really supportive and have taken interest in my E.P. too. There's a body called Saskatchewan Music and they also featured me on their platform and are interested in seeing how my music journey pans out, that just shows me a country that is welcoming and truly multicultural.
Stream Worlds Apart.
New Heat: Three songs you need to listen to
KQ Beatz and Teebee - "Tempted to Touch"
In keeping with the theme of today's newsletter focusing on Canadian talent, Teebee is a Nigerian-Canadian musician making olden afro-fusion, couching his work in the very caustic tradition of mid-2000s pop music. His latest project, African Project, a joint E.P. with KQ Beatz is crammed with songs of that sensibilities. But "Tempted to Touch," a trap-infused crooning number, is an outlier on that project, fleshing the edges of a sprightly bridge with fast-talking and actual emotiveness.
Stream here.
MC Rhymz ft. Mikun - "Loyal"
In an age of hybrids and multi-hyphenates, "Loyal" is a delicious throwback to when lyricism — in the sense of rapping — and singing were two separate things. Mikun produces sonic gold on the chorus, teasing out his emotions without overcompensating, there's no doubt about his affections. And the way MC Rhymz's distinctly enunciates his words feels as though just beneath the steely exterior there's a need, want, desire, and loyalty.
Stream here.
Bizzonthetrack ft. Blizzy - "Know Me"
Bizzonthetrack's prodigious year continues. In a year of relentless music, he has linked with Blizzy for another collaboration, tweaking his cadences and inflections for an airy delivery in that distinct almost-whisper. Blizzy complimentary verse simply elevates a great track.